2 FREE Daycare Sessions
We are so confident that you and your dog will love our services that we're offering new clients 2 FREE Daycare sessions (in one week) to show you the benefits of structured play and socializing with fellow dog mates.
If you don't see a difference, don't worry – this offer if free of obligation. But if you do see a difference (and we think you will), consider using our Daycare services for your beloved pet.
Call Us Today to Schedule Your FREE DAYCARE Visit
630-969-3145
*Limit one per customer. Cannot be combined with any other coupon or discount. Only one coupon may be applied per transaction. Coupon must be surrendered at time of service. Limited time offer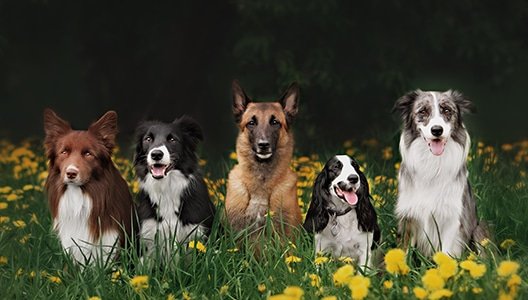 50% Off First Grooming
There are tons of groomers out there, but how do you find one you like? Belle Aire has the solution. We're offering 50% OFF FIRST FULL GROOMING to any new customer.
Whats the catch? Only one – if you like our services we hope you'll come back!
Call Us Today to Schedule Your HALF OFF FIRST GROOMING
630-969-3145
*Limit one per customer. Cannot be combined with any other coupon or discount. Only one coupon may be applied per transaction. Coupon must be surrendered at time of service. Limited time offer